2018 Olympus Marathon
VIDEO: Olympus Marathon 2018 Highlights
The top international race of mountain running, Olympus Marathon took place yesterday Saturday 23rd of June in Olympos, Greece. Olympus Marathon celebrates its 15th edition in the "mountain of Gods". It is a very challenging race 44 km long with 3.300 positive altitude in Greece and takes place every year the last weekend of June.
Olympus Marathon is the first Greek Marathon that is being included for a second consecutive year in the international calendar of skyrunning, the Migu Run Skyrunner World Series 2018.
This year the race welcomed more than 800 athletes, from more than 25 countries! Olympus Marathon has won the love of the mountain running friends worldwide. 
This year, 2 more events were held, the Olympus Vertical on Friday, a Vertical Kilometer speed race of 1.000m elevation gain and 4.300m and the Olympus Ultra, a 70km and 5,500m elevation gain technical race!
Among the participants of the Olympus Marathon 2018 were the Greek champion Dimitris Theodorakakos who came first with time 4:37:44, Casal Mil Marc from Andorra who came second with time 4:39:55 and the Greek surprise Dimitris Seletis who finished third with time 4:40:15.
In women, Swedish girls El Kott Helander Lina and Sanna finished 1st and 2nd with time 5:21:44 and 5:23:13 respectively, and Stevie Kremer, former record holder of Olympus Marathon just 6 minutes later with time 5:29:01.
This is the third year that Olympus Marathon race was co-organized by Olympus Marathon, Runner Store and the regional unit of Pieria, the municipality of Dion-Olympus under the auspices of Hellenic Republic ministry of economy, development and tourism that aimed to upgrade the race giving it an international exposure. 
All these targets were realized with the support of the Mega Sponsor AVRA natural mineral water.
 
Not to forget the rest of the sponsors which contributed in the realization of this year's event race as well: ETHNIKI PANGAIA AEAP, SALOMON, SUUNTO, POLO, AVIS, MELISSA, SQUEEZY SPORTS NUTRITION, RAVAGO HELLAS, RAVATHERM HELLAS, AEGEAN AIRLINES and NOVO NORDISK.
Text Credits: Marina Veroni
Photo Credits: GOexperience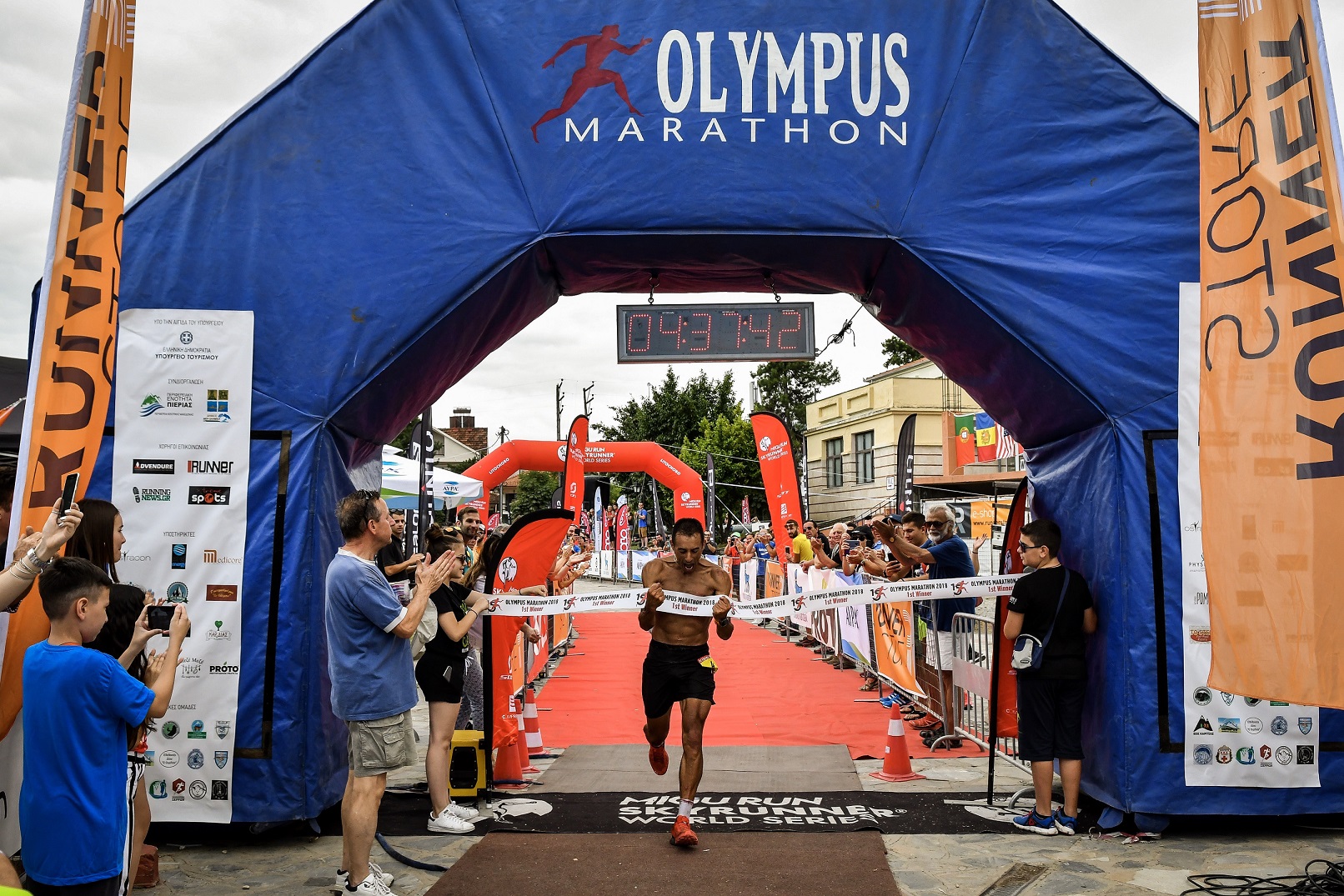 ​